Essure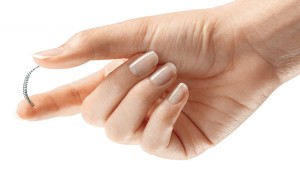 Essure is a permanent, irreversible form of birth control. Serious side effects experienced by women who have undergone this procedure include perforated organs, expulsion and migration of the device, and abnormal bleeding. Although initially believed to be safe by the FDA it is again under review. Many individuals have filed lawsuits against Bayer as a result of serious injuries incurred – including death.
Recall Information
In September 2015, The Obstetrics and Gynecology Devices Panel of the Medical Devices Advisory Committee – an FDA panel that makes recommendations regarding effectiveness and safety of obstetric and gynecological devices – held a conference pertaining to the risks and benefits of the Essure system. During this time opinions were heard from Bayer representatives, expert scientists, and clinicians as well as from women who have used it and suffered adverse reactions. The FDA has chosen to continue to evaluate its safety and is requiring Bayer to hold a post market surveillance study to collect more information about the risks and benefits of the device.
Side Effects and Adverse Reactions
Essure system can cause serious issues that include infection, pelvic pain, tubal blockage on only one side, and perforation of the fallopian tubes and uterus. About 1 out of every 100 women get pregnant after implantation – usually within the first 3 months – during which time a back-up birth control method is recommended. Tests can be taken to confirm that the fallopian tubes are completely blocked in order to prevent accidental pregnancy. If a pregnancy does occur during this time there is an increased risk it will be ectopic (egg is fertilized outside of the uterus).
Vaginal bleeding, nausea, vomiting, pain in the back and pelvic area, cramping, fainting, and expulsion of the device can occur in some women after insertion. Long-term risks include chronic pelvic pain and migration into the pelvis or lower abdomen (surgery is needed to remove the device). Women who are allergic to nickel may develop a reaction that includes itching, hives, and rash. If you have the NovaSure procedure following Essure to stop or decrease menstrual bleeding it is not known if it will affect tubal blockage – so you may become pregnant.
Legal Information
Bayer has been sued by several women and their families. In April 2015, Bayer released long-term data that revealed that many women who used Essure suffered serious side effects. The pharmaceutical giant knowingly withheld this information from the public for eight years. Since it has been approved more than 4,000 complaints have been reported – many consisting of women that experienced severe, chronic back and pelvic pain, pierced organs, and abnormal menstruation.
An overwhelming 16,047 complaints were made to Conceptus (the original manufacturer) between 2011 and 2013. They insist – along with Bayer – that the benefits of Essure outweigh the risks. Between November 4, 2002 and December 31, 2015 the FDA received 9,900 medical device reports regarding Essure. The most common patient complaints included pain, allergy, changes in menstruation, headache, fatigue, and weight change. The most common issues with the device included migration and breakage. Six of the 23 reported deaths were adults, 15 included loss of pregnancy, and two infants died after live birth. Six hundred and thirty-one women had reported becoming pregnant with the device and 150 of these resulted in a live birth. Additionally, 96 of the 294 lost pregnancies were ectopic.
Safety Alerts
There are currently no safety alerts – however – chronic pain, allergic reaction, irregular bleeding, organ perforation and migration of the device are some of the concerns that were discussed during the above-mentioned 2015 conference held by The Obstetrics and Gynecology Devices Panel of the Medical Devices Advisory Committee.
Manufacturer Warnings
Women who may be pregnant or have been pregnant within the previous 6 weeks and those that may change their mind about becoming pregnant should not use Essure. Bayer also advises women not to use this form of birth control if they have or recently have had a pelvic infection or are allergic to contrast dye.
Labeling Changes
The FDA will require that a Patient Decision Checklist and boxed warning be placed on labeling so women understand the risks and benefits of the device. In March 2016 they released a draft so that consumers may comment on the language used in warnings.
Uses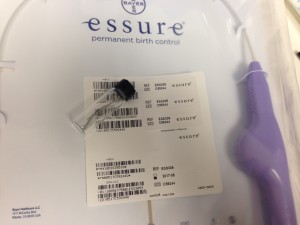 Essure is a non-hormonal, permanent form of birth control for women. It is a small polyester and metal coil that is inserted inside the fallopian tubes in order to cause sterility. Implantation takes about 10 minutes, can be performed in a doctor's office, and general anesthesia is not required. It takes 3 – 6 months to become effective and does not protect against sexually transmitted diseases (STDs). There are around 250,000 devices being used worldwide and it is sold in approximately 23 countries.
History
Essure was developed by Conceptus Inc. and was approved by the FDA in November 2002 – after a fast-track review based on the belief that it is safer than other sterilization procedures and offers a smoother and faster recovery. It is currently marketed by Bayer – who purchased Conceptus Inc. in 2013.
---
Sources
Login to post a comment. Don't have an account, yet? It's free!

Post Comment