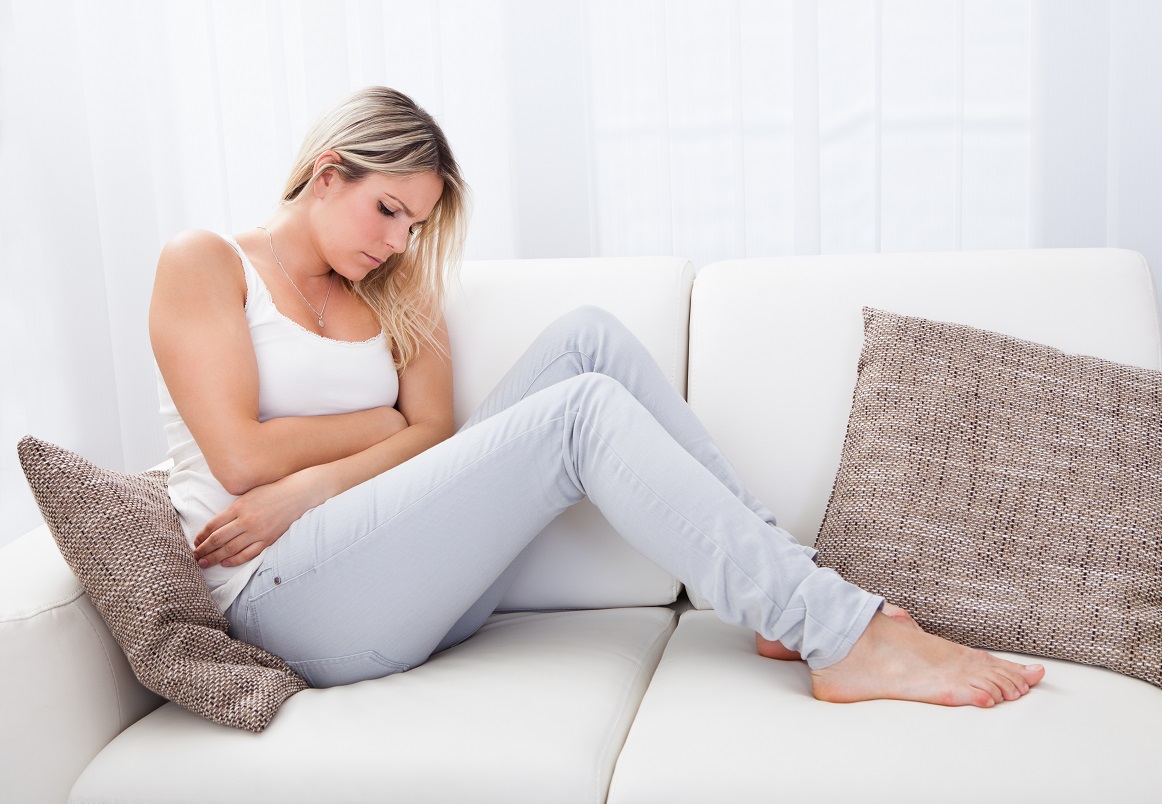 Side Effects that Interfere with Daily Life
When at 35, Brandy decided that she wanted a longer lasting and hormone free method of contraception, Essure seemed liked the logical choice. Her youngest child had just turned 10, and as a single mom, she did not see more children in her future. So she did what any woman would do and discussed her options during her annual gynecological exam. She ended up with three choices, Essure, an IUD, or a partial hysterectomy. At first she was leaning towards an IUD, but as three of her friends ended up pregnant while using IUDs, she began to rethink her choice.
She began to research Essure, and while she could not find a lot of information about the potential side effects, she did have a friend who had used it, and this friend had nothing but positive things to say. Her gynecologist was supportive of her decision to try it, and when Brandy asked about potential side effects, she was told that, "no life threatening or overly problematic side effects had been reported to the FDA that she knew of."
Brandy decided to give Essure a try, figuring she had nothing to lose. The procedure itself was simple, and she went home feeling like she had found the perfect contraceptive method for her lifestyle and health concerns.
But as time went by, she began to notice side effects starting to creep up. She experienced constant lower back pain and overall body soreness. She began to have heavy clotting during her menstrual cycle. She slowly developed food allergies that she had never had before. In addition she was left with an incurable case of painful interstitial cystitis and a decrease in bone strength.
She has since had to see specialists to manage the pain of the interstitial cystitis. The decrease in bone density has affected her teeth. She has already had to have three crowns, and her dentist tells her she will need two more in the near future.
By the time she realized that all of these problems were related to Essure, it was too late to undo the damage. A once vibrant and healthy woman has been left with chronic pain and health problems that she will likely have to manage for the rest of her life. Brandy had the coils removed along with a partial removal of her fallopian tubes in August 2015, and although her symptoms have improved somewhat, many things, like the interstitial cystitis, will never go away.
She dove into researching Essure, and once she found out that the coils contain a large percentage of nickel, her symptoms began to make sense. "I was never tested for a nickel allergy before implantation," she says, and it turns out that she is highly allergic to the substance.
Unfortunately, Brandy's story is just one of many. Countless women who have used Essure have reported a variety of horrifying side effects, from chronic pain, to autoimmune diseases, to hair loss to fatigue.
Legally Blocked from Action
First approved in 2002, Essure at first seemed like the perfect contraceptive solution for the many women who wanted a permanent birth control option that was simple and non-invasive. The procedure could be performed in as little as ten minutes at a doctor's office, making it an attractive alternative to surgical procedures that were more costly and required more recovery time.
However, now many of the women who used Essure are coming forward with their stories, claiming that they were not adequately informed about the possible side effects of Essure. Many women who have been harmed by Essure have sought legal counsel to try to gain compensation for the long term medical problems caused by it.
The problem?
"You cannot simply sue the manufacturer," says one of the women interviewed, who wishes to remain anonymous due to a case she is currently pursing against Bayer. This woman has been correct so far. Bayer has been shielded against legal action because Essure is protected under federal preemption law.
The FDA did recently issue a black box warning for Essure, largely in response to the many voices speaking out against it, but for countless women, this step is simply not enough.
"Essure needs to be removed from the market," says Jennie Fischer from Kentucky. Jennie has suffered from hair lose, rashes, hives, bloating, fatigue, migraine headaches, vertigo and autoimmune issues due to problems with Essure. "It isn't a safe or effective choice," she continues. "The FDA failed us with the blackbox warning.  It means nothing to the women who have Essure and are suffering."
"We need support for Ariel Grace's Law, HR5403 and The Medical Guardians Act, HR5404," she adds, referring to the bills introduced  in an attempt to force medical professionals to be required to report adverse side effects and other problems caused by medical devices before they are used.
While introducing bills designed to essentially end the shield of federal preemption law that companies like Bayer hide behind may seem extreme to some, women like Jennie are rallying together to try to find justice for themselves and the other women who have had their lives turned upside down by Essure. "I haven't been the wife or the mother that I could have been," says Jennie, describing how the side effects still drain her of energy daily. "Essure has taken that from me."
Amanda, a mother from Georgia, agrees. Like Brandy and Jennie, she was initially attracted to Essure because it seemed like an easy alternative to more invasive permanent birth control methods. She was told it would take, "15 minutes to insert," she would have, "mild cramping, and "then it would be a breeze" from there. When she passed out for the first time only six months after her procedure, she knew something was wrong. The side effects became so severe that she ended up being forced to have a full hysterectomy at 32. She was suffering from hair loss, anxiety attacks, dizzy spells, kidney problems, irregular heartbeat and loss of bone density, which has caused the loss of 14 of her teeth. She has also developed multiple food allergies, after never having suffered from one before.
Amanda says that she was not warned about the ingredients of Essure, even though she told her gynecologist that she was allergic to nickel and other metals. She says that he claimed the amount was such a trace one that it would "not affect" her. Like so many other women, Amanda feels that the information she was given about the possible side effects was completely inefficient. She said that she never even saw the packing for Essure at all, so she had no access to any warnings that may have been on it. When asked if she has considered taking legal action due to the problems she is dealing with because of Essure, she explains that she is a part of the original lawsuit. Her frustration is evident when she explains that the lawsuit is "basically at a halt, because it is impossible to sue Bayer…because the FDA has Essure protected under PMA (Premarket Approval.")
A Chance for Justice
There may be a ray of hope for the women who are pursing legal action against Bayer despite the odds. A recent set of California cases with 14 plaintiffs pursing legal action against Bayer has recently been allowed to move forward in state courts. Although legal representation for Bayer argued that under federal preemption law the cases were not viable, the court has disagreed, allowing cases from individuals affected by Essure to move forward in the courts for the first time.
If these cases continue to move forward, they could not only offer a chance at justice for the thousands of women who have experienced life changing problems due to Essure, they could also affect the ability of patients to seek legal action against any other products currently protected by federal preemptive law.
For the many women moving forward with legal action, despite being shot down repeatedly, this could be the first step towards the justice they seek. Smiley, a Georgia woman affected by Essure claims that she reached out to several law firms, trying to gain legal representation for a case against the makers of Essure. She says she was denied each time, and unfortunately, this has been the experience of many women. Like the other women interviewed for this article, Smiley was not told about the side effects or tested for a nickel allergy, and like the other women, she continues to experience an array of health problems caused by Essure. Her current health problems include fatigue, insomnia, hair loss and auto immune diseases that have left her dependent on constant medication for the foreseeable future. At this point, she says she is simply too tired to pursue legal action further and simply wishes she could have her old life back. The constant push back against legal justice for Essure victims has left many women simply too tired to fight any longer.
But others are determined to continue pursing what they see as justice for their ordeals. Amanda, a mother of four who had Essure removed after suffering from debilitating side effects, has not given up pursing a legal case. She is still suffering from side effects like anxiety, fatigue and chronic pain after having the coils removed, but she says her symptoms have improved, and she is determined to try to expose other women to the potential dangers of Essure, before it is too late. As she explained, her motivation is not just to get justice for herself, but to fight a system that she feels is rigged against her fellow victims from the start.
E-Sisters Banding Together
The desire to expose the lack of legal accountability Bayer has taken with regards to Essure has led to the creation of many websites and online groups. These groups of women band together to provide support for each other as they navigate the health problems they are left with due to Essure, and they also have acted as a voice for these women—a voice that has begun to catch the public's attention. Congressman Mike Fitzpatrick introduced the Ariel Grace's Law bill on 06/03/2016, which proposed an elimination of preemption defense in liability cases against medical device manufactures. The case's namesake? The miscarried child of a woman who became pregnant while using Essure.
Carla, a woman active in some of the online groups and in the movement to end preemption defense has become jaded about the possibility of justice for herself and her fellow E-sisters. "This whole thing is corrupt. Top to bottom," she says. "I was at the FDA meeting, and they treated us like prisoners…and Bayer and the FDA seemed on friendly terms, and we were just dismissed…." She adds that the "The bills and Ariel Grace's Law have been a result of the efforts of the Essure Problems group…"
The Facebook page of the group Carla is referring to, Essure Problems, has over 12,000 likes and is gaining more followers daily. The Facebook group has over 30,000 members. The Essure Problems website contains a wealth of information for women affected by Essure, including links to regional groups, where women can gain support from other women nearby who are experiencing the same things. The group's members also spend time and resources fighting to change the laws that prevent women from pursuing legal cases against Bayer.
Essure Problems and other groups like it, have taken advantage of social media and other easy-to-access-mediums to unite women who would otherwise probably never have been able to swap stories and rally together to support each other and push for legal change. Many of the women refer to themselves as "E-Sisters," which demonstrates the deep bond they have formed while coming together to deal with the life changing hands they have been dealt.
Whether they plan to take legal action or not, all of the individual women in these groups want to get the word out to women who may be unaware of the risks of Essure. When I asked Brandy what her advice was to other women considering Essure, she did not hesitate: "Do your own research and ask questions!" she says. "There is NO stupid question when it comes to your body!"
Thousands of E-Sisters whose lives have been irrevocably changed would agree.
---
Sources:
http://www.cnn.com/2015/09/24/health/fda-essure-contraceptive/
http://www.fda.gov/MedicalDevices/ProductsandMedicalProcedures/ImplantsandProsthetics/EssurePermanentBirthControl/default.htm
http://www.fda.gov/NewsEvents/Newsroom/PressAnnouncements/ucm488313.htm
http://www.modernhealthcare.com/article/20160809/NEWS/160809899
http://www.ennislaw.com/blog/congressman-introduces-law-abolish-medical-device-companies-preemption-defense/
http://essureproblems.webs.com/side-effects-of-essure
http://www.webmd.com/sex/birth-control/news/20160229/fda-orders-black-box-warning-label-on-essure-long-acting-contraceptive
https://www.congress.gov/bill/114th-congress/house-bill/5404/text
http://www.prnewswire.com/news-releases/judge-gives-consolidated-california-essure-cases-a-boost-in-rulings-following-briefing-and-argument-by-motley-rice-llc-and-co-counsel-300309615.html
http://www.fda.gov/MedicalDevices/ProductsandMedicalProcedures/ImplantsandProsthetics/EssurePermanentBirthControl/ucm452254.htm
http://essureprocedure.net/